Freight Forwarder
We understand that your product is valuable and your deadlines are tight.
We appreciate that you've spent a lot of time, money and expertise to create your product and then get it to the wharf.
Our Full Container Load (FCL) sea freight forwarding service is mainly from Asia and Europe.
We can assist in the importing & exporting of full container loads to or from Pakistan.
Our Less Than Container Load (LCL) sea freight forwarding service includes consolidation shipping for import & export of cargo when you don't have enough cargo to load a full container.
As well as FCL/LCL we can assist in air freight of goods.
We have built up relationships with key agents worldwide who share our views on the service levels we expect to maintain, enabling a streamlined process.
Tell us your needs and we'll make it happen.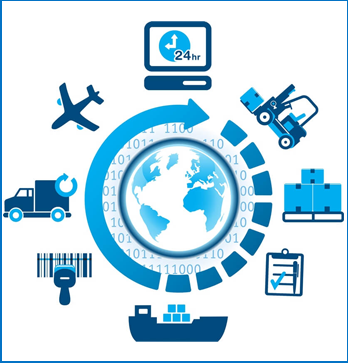 Freight Forwarding Company In Pakistan
We are a Freight Forwarding Company, we specialize in providing top-notch logistics and transportation services to businesses worldwide. With years of experience and a team of dedicated professionals, we ensure that your cargo is delivered on time and within budget. Our range of services includes air, sea, and land freight forwarding, customs clearance, warehousing, and distribution. We understand that every shipment is unique, and we tailor our services to meet your specific needs, from small parcels to oversized cargo. Our commitment to providing excellent customer service, coupled with our extensive network of global partners, ensures that we can handle your shipment from start to finish, no matter where your destination may be. Contact us today to learn more about how we can help streamline your logistics and transportation needs.